Annie's Top Products!
Following are items that are the top sellers at Annie's Baked Goods. This is just a starting point as we offer many other items as well. Being a personal baker, it is my desire to bake what you want, to take you on an adventure with new products, and to bring those comfort desserts, made with quality ingredients, to you at an affordable cost. By selecting a specific product you will be directed to the order page.
---
Basic Cupcakes ($10 per dozen)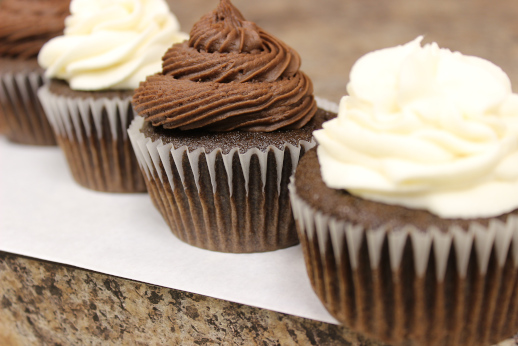 Our basic cupcakes are offered in a variety of flavors and topped with your choice of buttercream. One dozen per flavor is required for all custom orders. Often we have cupcakes on hand at our shop that can be purchased singly or in multiples as a variety. We also offer specialty and filled cupcakes. Call (231) 920-0509 for details.
---
Stromboli ($16 each)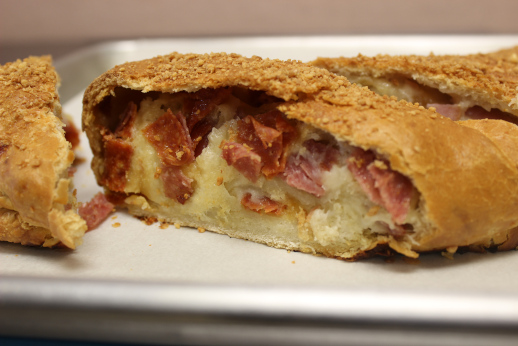 Need a no-hassle meal? Stromboli is a yeast bread filled with ham, hard salami, pepperoni, and mozzarella cheese. We par-bake and freeze so that you can take straight from freezer to oven and have a simple meal in less than an hour. Feeds 6–8.
---
Cookie Tray ($18 per tray)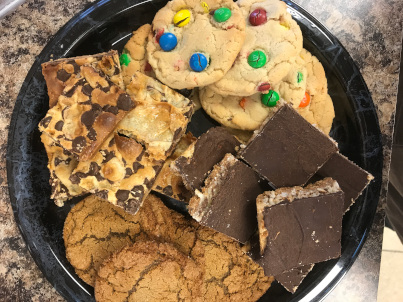 A small variety tray includes two types of cookies and two types of cookie bars — Baker's Choice — for a total of two dozen delicious treats. Our variety tray is a perfect treat to take to an event or to gift to someone in your life.
---
Cake Roll ($15 each)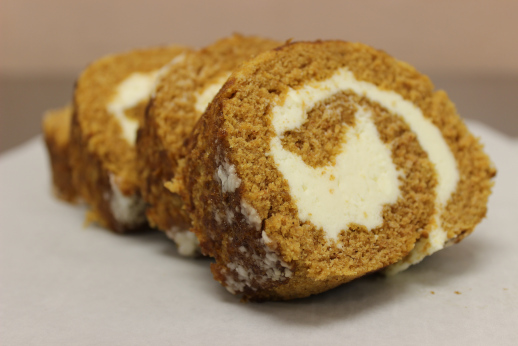 The options are many: Chocolate Mint, Pumpkin, Lemon, Yellow Sponge with Chocolate Filling. A cake roll will feed 8–10 and makes a simple dessert feel fancy.
---
Specialty Pie ($20 each)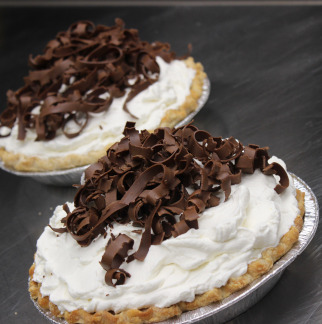 Our number one selling specialty pie is French Silk which Annie has made for over 30 years. It is not only a family favorite but the first pick for the staff at Annie's as well. All of our pies are 9-inch and specialty pies include but are not limited to: French Silk, Banana Cream, Coconut Cream, Lemon Meringue, Pecan, Key Lime. All fillings and crusts are made from scratch with quality ingredients.
---
Cheesecake ($30 each)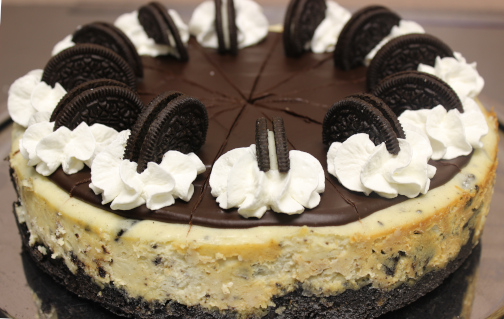 Cheesecake from Annie's has quickly become a top selling item. In part, it's because not many places offer fresh cheesecake but mostly because they are ridiculously delicious! Currently we offer 16 flavors and all are baked with the exception of a No-Bake Nutella. Our flavors include a New York Style which has an optional fruit topping on the side, Caramel with a homemade caramel covering the crust and glazing the top, and a beautiful and popular Oreo. When you want a fabulous cheesecake to impress your friends and family, Annie's is your go-to.
---
Jumbo Cookie ($2 each)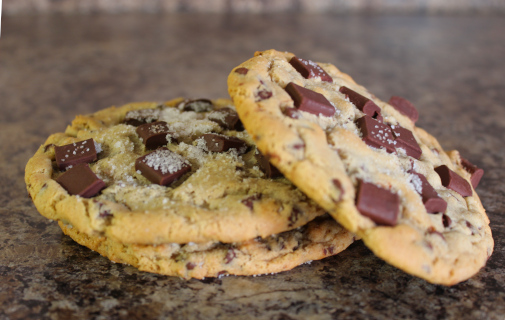 Annie's jumbo cookies are a daily staple at the bakery. We offer six flavors (Chocolate Chip, Molasses, No-Bake Chocolate Oatmeal, No-Bake Peanut Butter Oatmeal, Peanut Butter, and Salted Caramel Chocolate Chunk) and add an additional monthly feature for a little variety. Although many of our items require pre-order, the jumbo cookies are available to purchase at any time. If you want a large quantity of the jumbo cookies, please consider placing a custom order to be sure we have what you want.